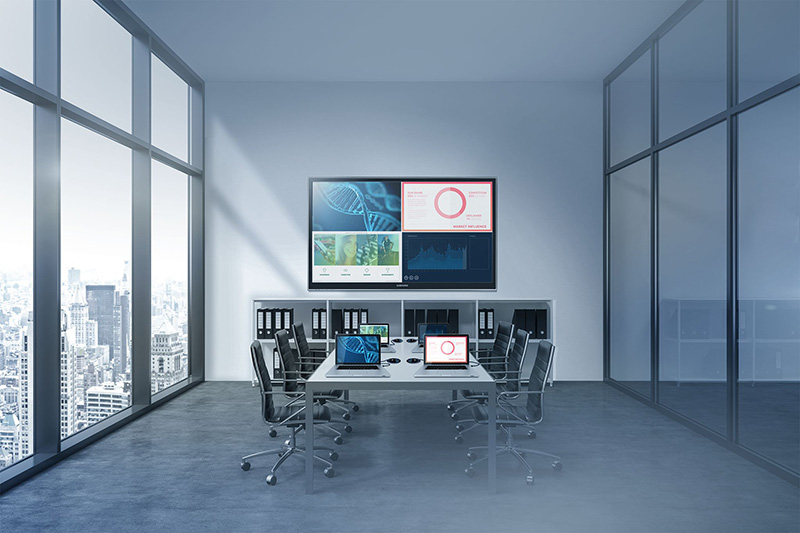 Collaboration
Collaboration meeting rooms, large and small, give organizations a place to share ideas and information, brainstorm with clients and business partners and communicate live with colleagues around the world, without ever leaving the office. Lunar AV designs systems for large spaces to be used for presentation and educational training, full conference room solutions ready for video and audio calls with content sharing and huddle rooms to allow smaller groups to get together and be creative.
All of Lunar AV's designed collaboration systems are built using the latest and most reliable communication and control solutions to streamline workflow and productivity allowing for higher margins and increased overall business profitability.
Digital Signage
A picture is worth 1000 words, so what better way to promote your business than having them featured on a big screen? Lunar AV can display your company's digital images, powerpoint presentations or corporate videos on flat panel monitors, projection systems and video walls.
We will design a system that allows you to easily change and deploy your content on one or all of your screens through advanced 4K video distribution systems, controlled from one simple user interface. Lunar AV can help you leave a lasting impression by promoting your business for all to see, let us show you how and request a demo today.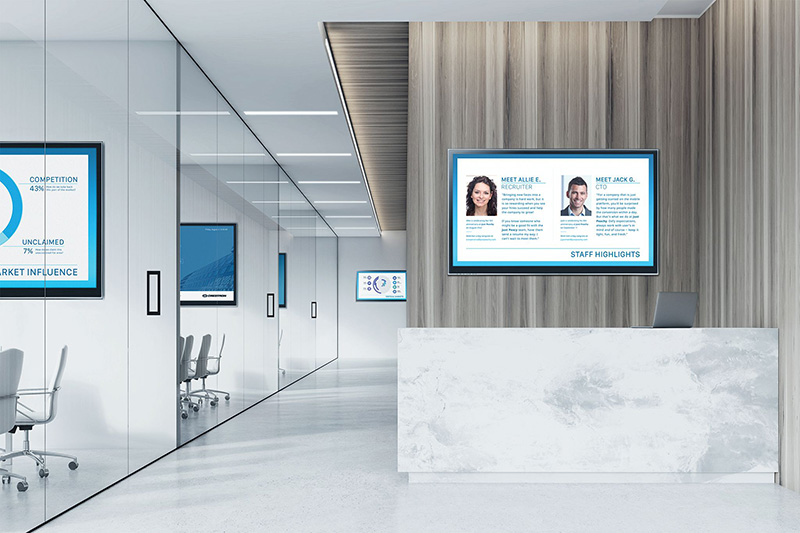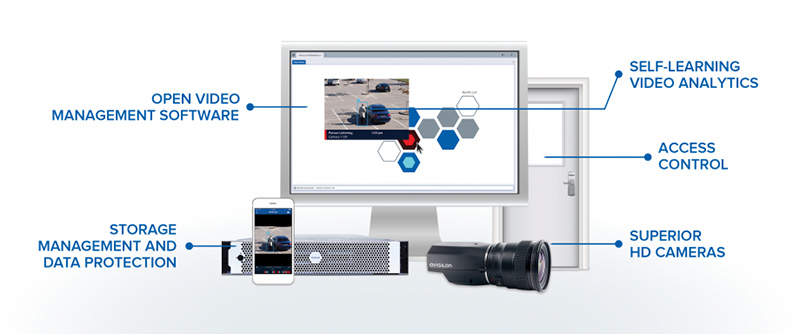 Corporate Security Systems
At Lunar AV, we have a wide range of high level security offerings to help protect your business' property, employees and visitors; to minimize threats and create a safe working environment.
We offer cutting edge, artificial intelligence powered Camera and Access Control Systems, complete with the most powerful person, vehicle and object search optimization on the market as well as ultra reliable, 24/7 monitored Burglar and Fire Alarm Systems. Lunar AV takes corporate security very seriously and partners with only the best manufacturers to ensure your business is always fully protected without compromise.
Speakers & Corporate Music
Many modernized office environments tend to have a music system that isn't just for pure enjoyment, they can help create a calm and stress free work environment, elevating employee moral and leading to better performance and productivity.
Lunar AV can design an audio distribution system with simple control of the music content and audio zones, customized to your business' unique needs. The possibilities are endless and the control is simple so give us a call today and let us help your business create the perfect working environment.