Bring a Commercial Audio Video Solution to Your New Jersey Space
Have you considered the many ways technology can make your company more profitable? It's not just about having the right management software or operating system, a lot of your success can come down to a comprehensive commercial audio video solution. It can help you create the right environment, improve communication and promote your business. Whether you're running a doctor's office in Ramsey or a restaurant in Mahwah, the right AV solution can transform your space.
Distributed Audio and Video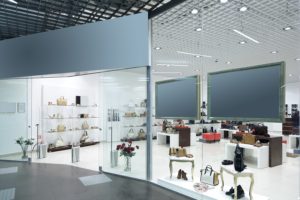 The most common form of commercial audio video services involves simplifying media distribution to your speakers and televisions. From a central user interface on a touchpad or employee smartphone, it's easy to adjust the volume, change channels or pick out new playlists. This sort of system makes it easy to set the right environment in your business and cater to your customers' demands.
In a sports bar, for example, it's common for clients to request specific games on nearby televisions. With a centralized solution, it's easy for your server to find the specific TV and channel the client wants to watch. At a dentist's office, you can create distinct music zones. Have music playing louder in the waiting room to entertain patients as they wait and choose a different volume inside so it's easy for members of the team to communicate.
Boardroom Control Systems
Another standard commercial audio video application is a boardroom control system. Your boardroom is the most versatile room in your office. It is used for quarterly meetings, video conferences, and brainstorming sessions. It's important to incorporate a smart AV solution that makes it easy to control all the equipment in the room. We also work with you to install the best speakers, cameras and displays to make sure you always make a great first impression with clients.
You can manage all your technology from a designated touchpad and even incorporate scenes. These scenes immediately prepare the room for the activity of your choice. For example, a "video conferencing" scene would turn on the cameras and microphones, switch your display to video conferencing mode and turn off unnecessary lights.
Digital Signage
Traditional paper, metal or plastic signs are a thing of the past. In fact, they can make your business look unprofessional and outdated. Today, you can promote your company using LED display boards, video walls, flat-screen monitors or touchscreens. These let you create dynamic images and interactive systems to engage prospective clients.
When hooked up to a commercial audio video solution, digital signage also has another benefit. It's incredibly easy to update. Instead of having to print new signs every time you have a new promotion or product available, you simply have to change the media on your displays. It just takes a few minutes on your computer, laptop or tablet to craft a new message. Then use your commercial AV system to broadcast it throughout your store or storefront.
Do you want to make your company stand out from the competition? Contact Lunar AV to install a custom solution that will help increase business efficiency.