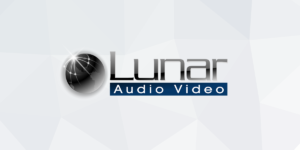 To All of our Valued Lunar AV Customers and Partners,
With global concerns surrounding the COVID-19 pandemic continuing to rise daily and the effects of the virus increasing to unprecedented levels around the world, the health and safety of our families, employees, customers and partners is without question, the only priority during this very difficult time.
I wanted to take a moment to let you know that Lunar AV is here and available to provide system support when needed. We will do all that is in our power to deliver the level of support you deserve while keeping all of our health and safety in mind.
As we are continuing to monitor this situation as well as doing our part to follow the recommendations of the CDC and local health officials, we are developing a new action plan to help deliver more system support via phone, email and/ or using remote access in the event that we are unable to safely visit your project in person.
Support can always be reached by email at:
service@lunarav.com
. Please let us know how we can help!
We wish you and your family all the best in health and safety!
All the Best,
Chris and the Lunar AV Team